Impact Investment
Sustainability through
innovation and
entrepreneurship
新しい事業の創造とイノベーションを通じて、
持続可能な経済・環境・社会の
実現をめざします。
Striving for the compatibility between "Impact" and "Performance".
Since its foundation in 2006, EEI has been consistently investing on startups in the environment and energy fields. Even before the Rockefeller Foundation coined the term "impact investment" in 2007, and the current situation where investment to solve social issues has been actively made, we take pride in having continued trial and error in solving social issues through venture investment in the environment and energy fields. The philosophy lying behind such investment behavior is the belief that both solving social issues and business growth are compatible, in another word, "impact" produces "performance". Since the establishment of the company, we have always kept in mind the proverb, "Economy without moral is a sin, Moral without economy is talking nonsense" from Sontoku Ninomiya, a prominent agricultural leader, philosopher, moralist and economist of the 19th century. There exist venture companies that can grow dramatically while solving social issues. The growth of these venture companies will create the "performance" of the funds we manage.
We have been managing our funds daily based on such belief. The path we have taken since our foundation is to provide risk money to entrepreneurs who are trying to make an "impact" through creating new industries with constant innovation and make the world a better place.
4 Elements of EEI's Impact Investment
Investment in the field of Energy and Environment since its founding in 2006

Coexistence of economic growth as well as social impact as a venture capital

Investment in venture companies and their support to achievement social impact

Measurement of social impact from both quantitative and qualitative sides
Investment
Process
The EEI4 fund includes SDGs / ESG in its investment standards.
In order to contribute to the achievement of SDGs through venture investment, EEI uses its own ESG scorecards and SDGs indicators to support the growth of portfolios and evaluate their social impact.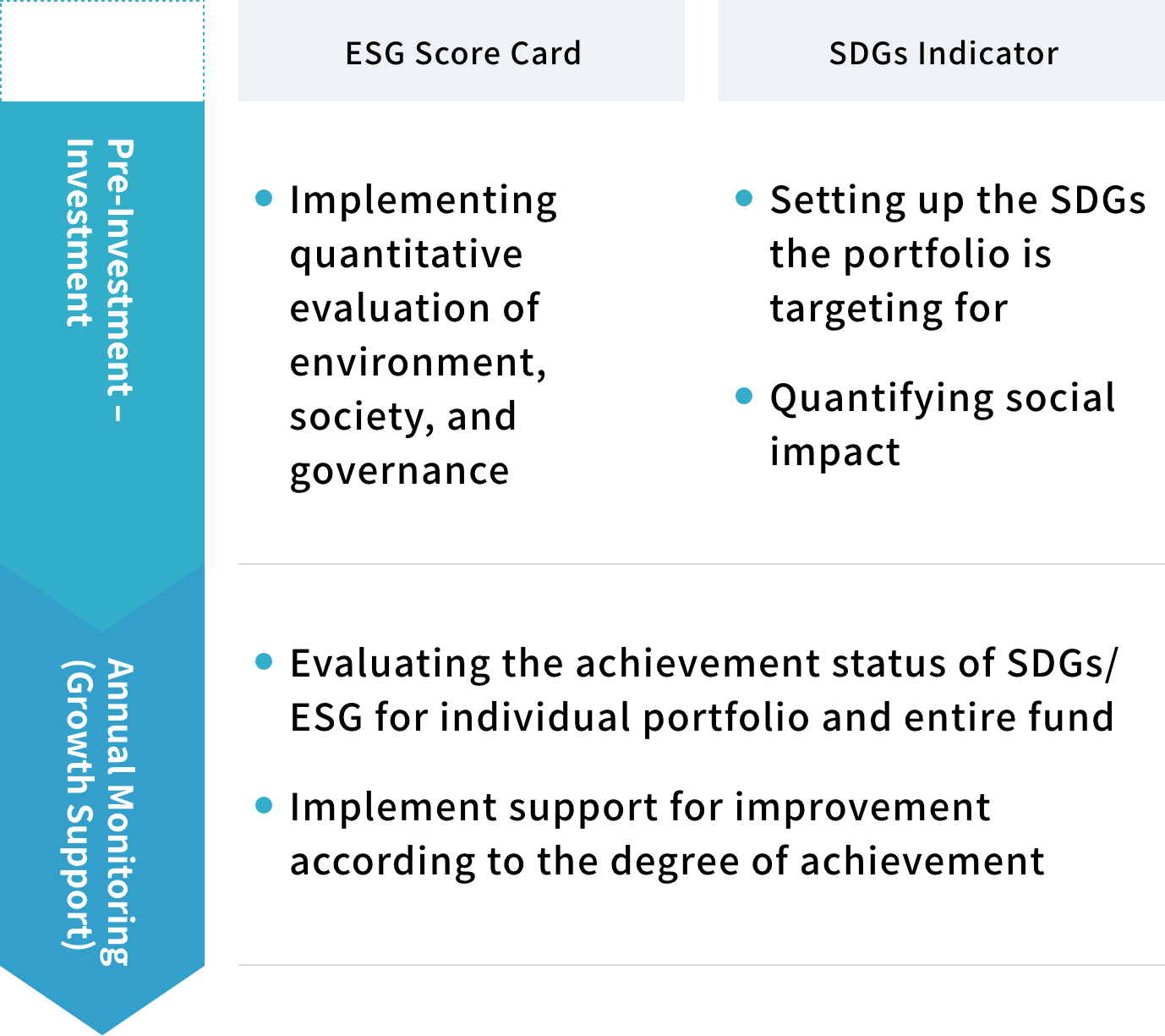 Performance
Achievement of both maximizing economic return and social impact
Framework
The EEI4 Fund has developed a quantitative evaluation method on its own with reference to several international frameworks.
EEI evaluates the impact that directly or indirectly contributes to the SDGs, both quantitatively and qualitatively.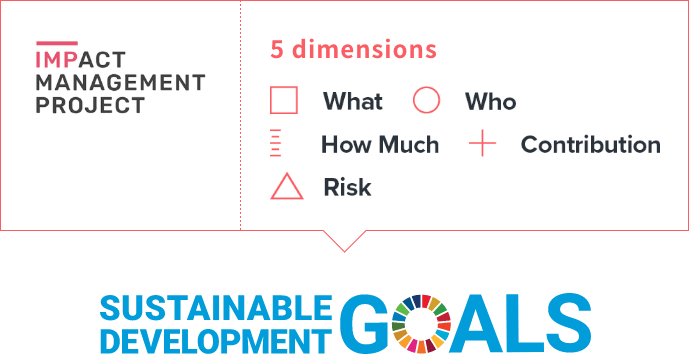 Activities in the organization at home and overseas
EEI became the first company in Japan to join Impact Capital Managers, which consists of global impact investment VCs. In addition, EEI registered as a supporting member of the GSG National Advisory Board and signed the GSG National Advisory Board "Japan Impact-driven Financing Initiative". Through such international and domestic activities, EEI is deepening its knowledge and experience on impact investing.
Since the establishment of EEI4 fund in 2016, the company has been actively working on highly transparent information disclosure from an early stage, such as issuing "Impact Report" for LP investors.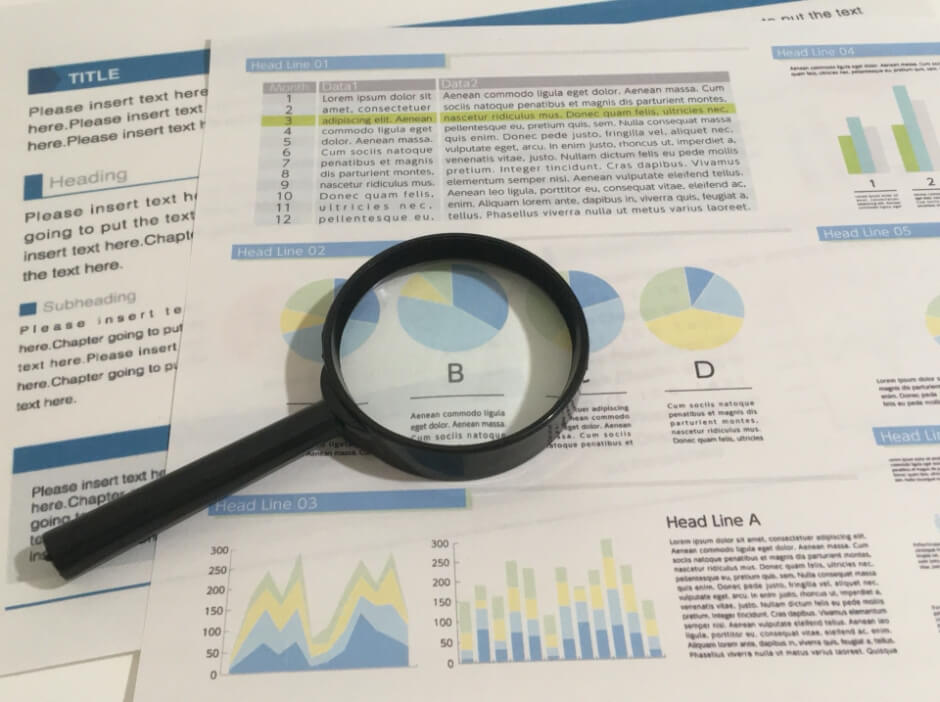 Examples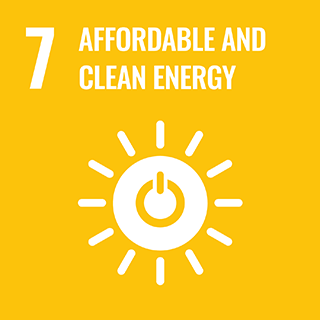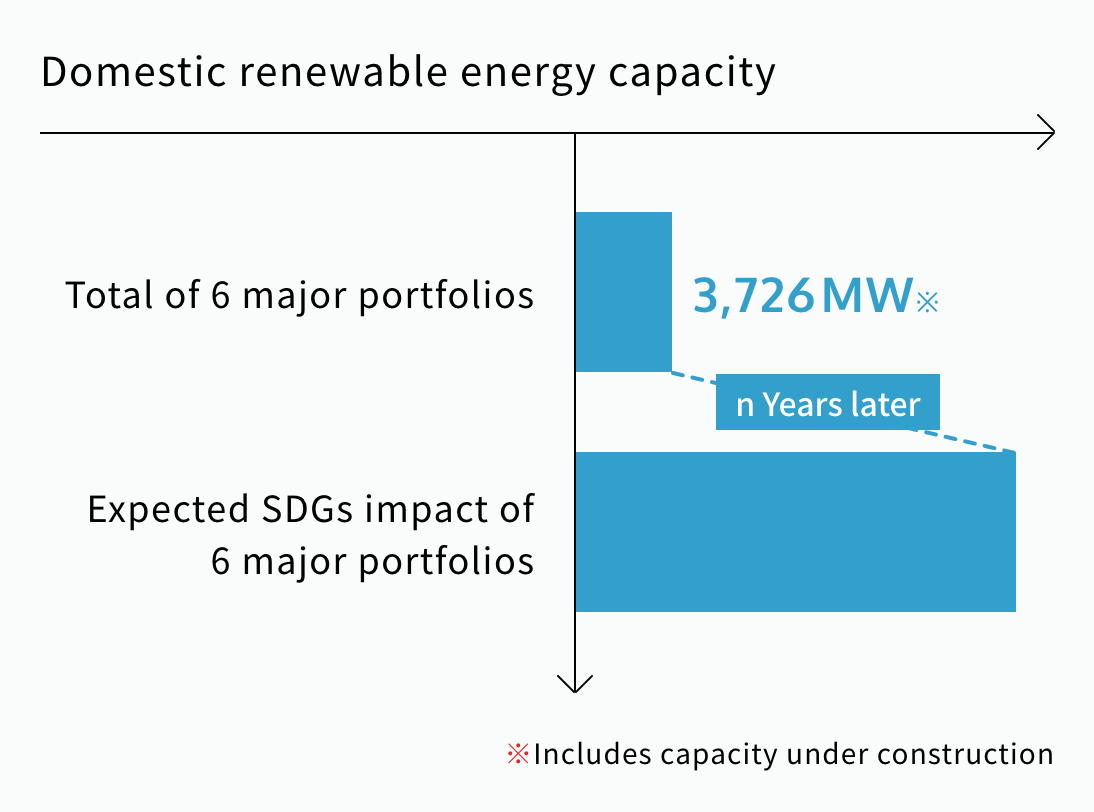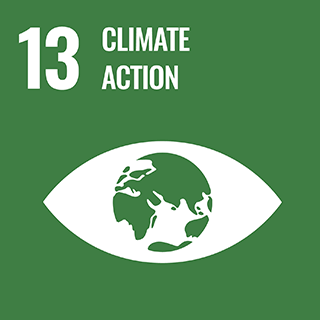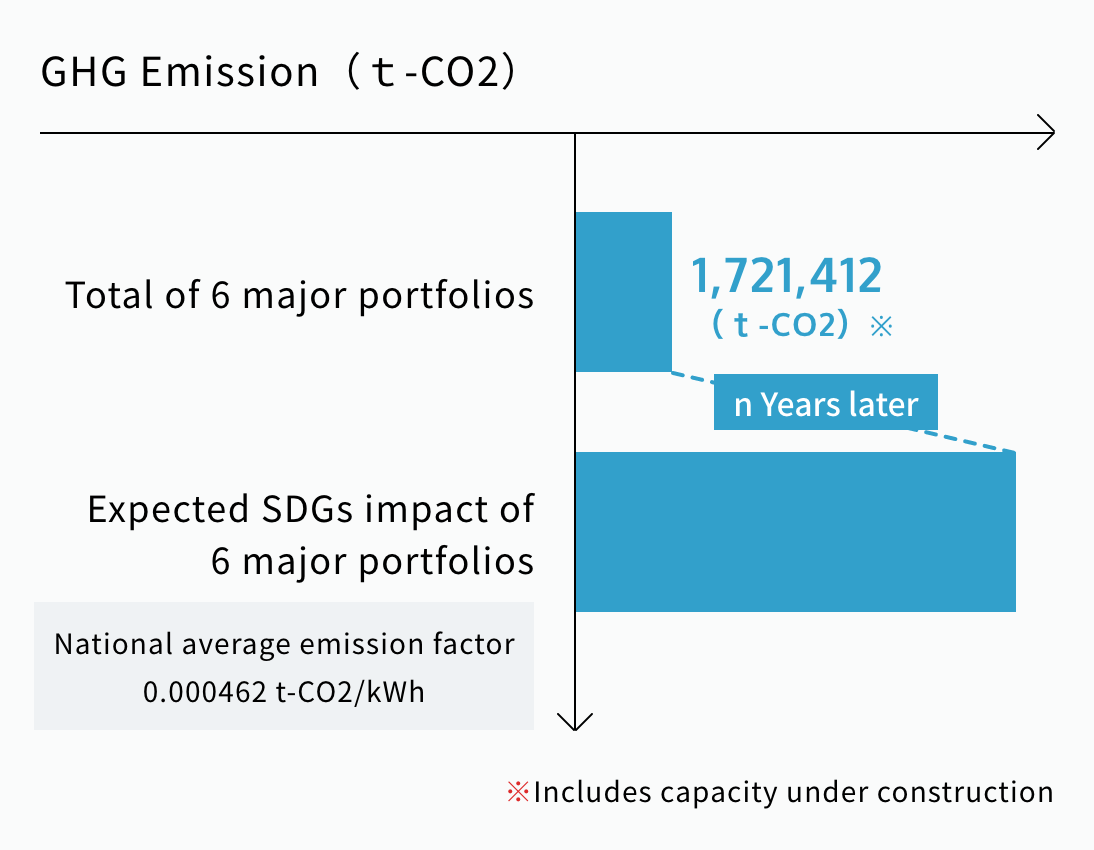 In addition to the energy and climate change fields, the portfolios of the EEI4 fund contribute to solving social issues and creating social impact.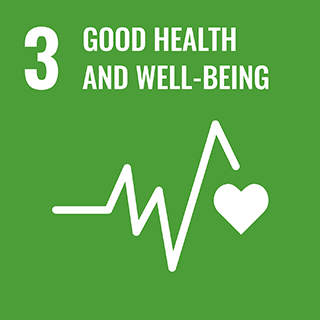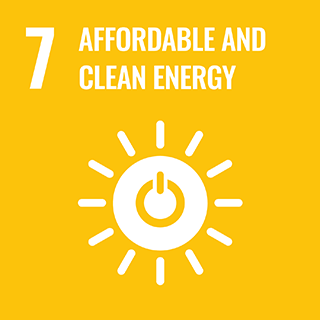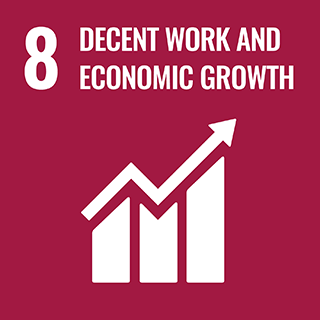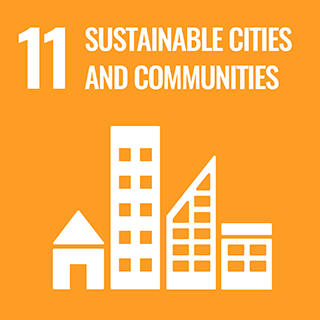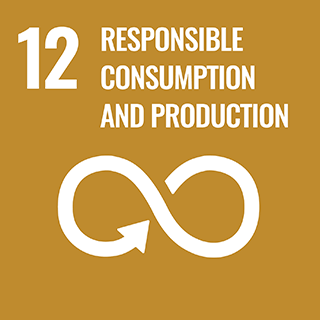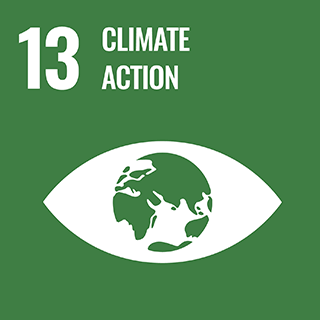 Investments are not limited to the above SDGs.